Glass Sword (Red Queen, #2) by Victoria Aveyard Book Review
December 11, 2017
Hardcover, 444 pages
Published February 9th 2016 by HarperTeen
If there's one thing Mare Barrow knows, it's that she's different.
Mare Barrow's blood is red—the color of common folk—but her Silver ability, the power to control lightning, has turned her into a weapon that the royal court tries to control.
The crown calls her an impossibility, a fake, but as she makes her escape from Maven, the prince—the friend—who betrayed her, Mare uncovers something startling: she is not the only one of her kind.
Pursued by Maven, now a vindictive king, Mare sets out to find and recruit other Red-and-Silver fighters to join in the struggle against her oppressors.
But Mare finds herself on a deadly path, at risk of becoming exactly the kind of monster she is trying to defeat.
Will she shatter under the weight of the lives that are the cost of rebellion? Or have treachery and betrayal hardened her forever?
Review:
Victoria Aveyard picked up her glass sword and plunged it trough my heart… You might think I'm being dramatic, but I'm truly not. Right now, I am heartbroken by the end of the book. I'm sad and probably only hot chocolate will start to mend my broken heart… Hopefully. If I ever though that Red Queen had a sad ending this is much worse.
If I am a sword, I am a sword made of glass, and I feel myself beginning to shatter.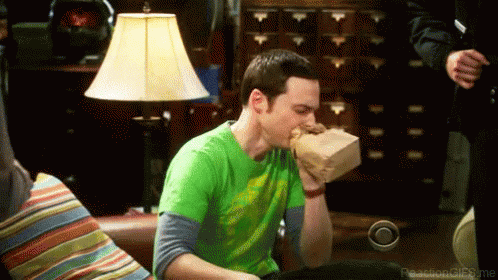 Putting my sadness aside, Victoria Aveyard gave us a book worth reading slowly and carefully. She maintains her beautiful writing and her ability to describe the world around the characters is breathtaking. You feel like you are in a different world.
The characters themselves were pushed to the extreme. Every single one of them. With the Reds raising against the prince and queen and with Mare trying to gather every Newblood she can before they're killed. It's a race against time the entire book. Whilst reading this I was sitting on the edge of my seat and I couldn't stop reading. Just kept saying to myself. Just one more chapter. Just one more. It's addictive and oh so good.
Something I loved was reading about the characters development. The main characters were badass and kind of gave an x-men vibe the entire time. But the way they are so loyal to each other. And when bad luck strikes watching them all battle it, it's inspiring. The author wrote super strong characters that aren't flawless. They bleed, and they hurt and it makes them much more relatable.
The girl I see is both familiar and foreign, Mare, Mareena, the lightning girl, the Red Queen, and no one at all. She does not look afraid. She looks carved of stone, with severe features, hair braided tight to her head, and a tangle of scars on her neck. She is not seventeen, but ageless, Silver but not, Red but not, human—but not. A banner of the Scarlet Guard, a face on a wanted poster, a prince's downfall, a thief . . . a killer. A doll who can take any form but her own.
For those of you that expected some romance to happen, it doesn't. I'm just warning you now. I wished it had a bit more of Cal and Mare but I also understand why the author is not going down that path. It's too soon and the characters still have a lot to fight before they can have happiness.
The end of this book was hard to read as you probably understood buy my breakdown at the start. But I feel like it's necessary even though it broke my heart. I will jump right into the next one to see if it improves and hopefully will have a happy ending. Or a start of one.
I rarely give a book 5 whole stars but this one deserves it fully.