Fuel the Fire (Calloway Sisters, 3#) by Krista & Becca Ritchie Book Review - I AM IN LOVE -
November 26, 2017
Paperback
Published April 21st 2015 by K.B. Ritchie
ISBN: 0990622576
ISBN13: 9780990622574
Protect your family. At all costs.
It'd take the impossible to hurt Connor Cobalt, even for a moment.
Protect your family. At all costs.
At twenty-six, his narcissistic tendencies have made room for the people he loves.
Protect your family. At all costs.
And he loves Rose. But when his love is threatened, when his greatest dreams with her are compromised — what is the cost then?
Protect your family. At all costs.
Love will guide his choices.
For the first time in his life.
Review:
I must start by saying that this series, both Addicted and the Calloway Sisters have been my go-to books ever since I found out about them. There is something in the characters that you can relate with, and all their good and bad moments are a part of your moments too. Which is something very rare to have in a book.
Fuel the fire did not disappoint at all. The authors gave us the authenticity of Connor and Rose, Lily and Lo and Daisy and Ryke. And I wasn't expecting any less of them. This book is funny, sad, sexy and madening with the perfect dose of bromance and romance in it. It's perfect.
First off, the story takes it's time. It's not a book you can read in one sitting because you must enjoy the writing and the story slowly. The authors did a beautiful job, as always. Describing the situation, the problems, the happy moments. And they gave us a book that makes you feel at home when you read it.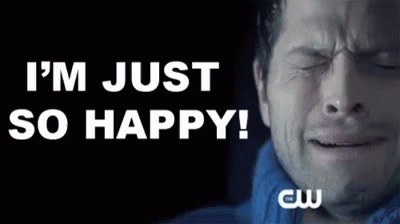 This story is happening a couple of years later than the last book and is told by Connor and Rose's POV. In here they are married, and they have a beautiful daughter named Jane. All of that seems perfect but if you read the other book you know it's never that easy. And after the airing of Princesses of Philly a couple of years ago they will have a lot of press pressuring them.
So, Rose and Connor will go to all lengths to protect their family (sisters, friends and their daughter) and in here we can really see it, because they make themselves look bad for everyone else to escape from the press unscathed. I loved that about them. How they can seem to be the most selfish, but when you look more carefully you can see them as the ones that take care of everyone else. Not because they feel obligated to it but because they want.
So, that alone and the press constantly putting pressure on them it will create some problems. As well, the sex tape issue is coming back even tough some years have passed and Rose will have to deal with that all over again. Which will not be easy.
Connor is the one that grows the most in the book. Ever since he had his daughter and married Rose he has felt love in the purest form. But now he will truly go to every extent to save them, no matter the cost. He will see that he can feel, and he can love them and that it's okay to do it without it being a weakness.
I never realized how bored I had been with life. How mundane my surroundings looked. How unchallenged I'd become.
I never realized all of these things.
Until I met her.
Rose is one of the strongest characters I've ever read about. She is the pillar of her family and supports all her sister's problem anytime they need it, whilst having her own problems to sort out. She always thought that when she had a baby she would not have the motherly skills, but you can really see that she DOES and she's the best mom, going to any lengths to protect her baby.
I want her innocence intact as long as it should be. The thought of Scott even nearing her boils my blood, and the thought of anyone threatening her wellbeing—it's inconceivable.
Lo and Lily are my favorite couple, without a doubt. I love their vulnerability and geekiness. It just warms my heart. And in Fuel the fire we still get to see their story and their son's. Lo is now the boss of his company and so is Lily so they are finding their path and just enjoying their life with each other. They don't worry so much about the press and their addictions are one step closer to being completely buried in the ground forever.
Ryke and Daisy don't make a lot of progress in this but I think that's because the next book is going to be all about them. But it's so sad with all the bad news they are going to receive and Daisy's panic attacks not going away it's super sad to see and I hope the next book brings them more happiness.
Ryke let's it go, resting an arm on his brother's shoulder. "You know what my type is?" And he wears a drugged smile, his lips slowly lifting. "Daisy Calloway."
With this book we can really understand the importance of privacy and what being famous truly means. It means sacrifice and it means having days where it just becomes too hard and you just want to shut down. But together, they always manage to overcome everything thrown their way. It's amazing. And I can't wait to start reading the next one. I want a happy ending. They deserve it.