Totem Rebirth (Seychatka, #2) by D.H Gibbs // Book Review
February 14, 2018
Genre: Fantasy/Paranormal
Rating: 4.5 Stars
------------
The races collide as each Konstantinos royal has claimed a throne. Who will survive? Who will be left to pick up the pieces?
For decades Nika Konstantinos has been on the run; from a past that nearly destroyed her and the truth about her family. Now she has embraced her destiny and as queen of the Immortals, her first order of business must be to ensure the death of her twin brother.
Nikolaj Konstantinos has chosen to be the Alpha of the Totems for one reason and one reason only. To get revenge on the Immortals, that murdered his mother. Now that the truce between the races has ended he will stop at nothing to destroy the Immortals.
Friends are lost and gained as brother and sister face off. But there is more than war brewing on the island of Seychatka and when Nika's past comes back to haunt her she struggles to keep the memories at bay. Will she be able to overcome this new obstacle or will it prove to much for her to survive?
------------
Immortals: Can live forever / High resilience to injuries / Super strong.
Totems: Bonded with the spirit of the wolf acquiring its animal abilities.
Regulars: Sadly that's us.
I love books that have a badass Queen that oozes power and demands respect!
Therefore, I have a massive crush on Nika now, just saying.
Totem Rebirth is the second installment in the Seychatka series, the first being a Novella and this one a full-length novel.

"Don't try to dictate to me what should be done. Because let me remind you, I am your queen, not your pawn."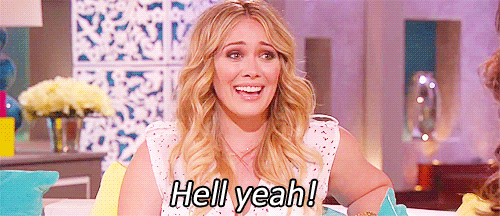 I must start by saying that I think this story is original as hell. We have a STRONG female lead that knows how to command and is respected by everyone. But she EARNED the respect. It wasn't given to her. I love that! We have a compelling story that gets better with each page you read, and never EVER gets boring! There's something happening all the time, a fighting scene, bodies showing up decapitated, fighting scenes again, strategy planning, murder planning, kidnapping, evil doctors…. I was extremely entertained the whole time!
This book is told in several POV's which I normally find upsetting, but somehow works wonderfully here.
The author makes a smooth transition between the POV's which allows us to meet the characters more thoroughly.
We are also introduced to some new characters including Nikolaj (NIKA's brother).
I must say I was dying to meet him and he was so interesting!

Nika and Nik start the book by hating each other. Or at least that's what they think. As the book progresses so does their relationship and instead of hatred, they start to act as true siblings!

Nika threw him a dirty look.
"All's fair in war ." He sneered.
"You fight like a girl ."
"And you bitch like one." The beast in the twins flared

I was sad though that there's no romance. Well, there's a hint at a romance, both Nika's and Demyan's and now Chloe's and Nik's. But no one acts on it. I was expecting at least a kiss or something, hopefully the next book will work that.

This book is truly amazing. I cannot recommend this enough!! I shall give you a warning though: We have cliffhanger… Yes, we do. But asides from that, I loved every page!